Website Build and CMS Integration
Client: Community Resolve

Community Resolve are an organisation based in Bristol who aim to resolve conflicts amongst local communities.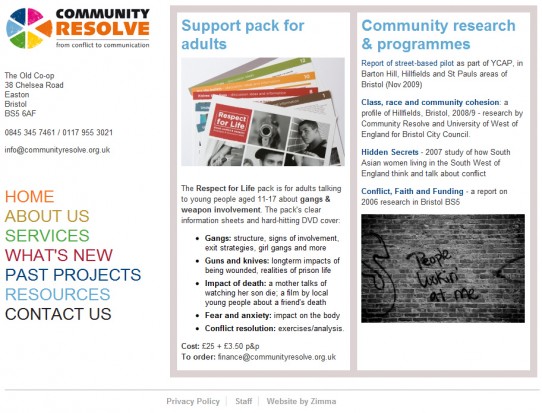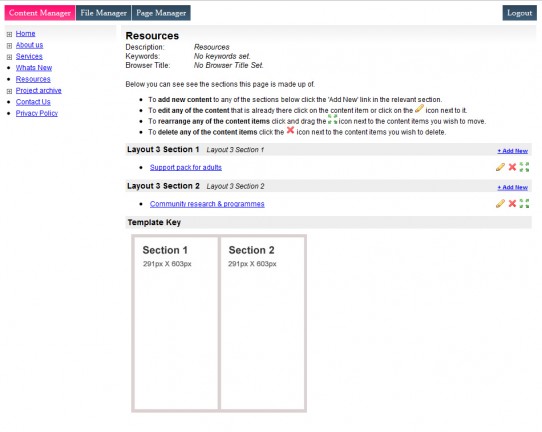 Requirements
Community Resolve had developed a design for their new website and needed it built into a website. They also required the ability to keep it up to date themselves using a Content Management System. The website design included many different page styles and therefore required a CMS that could support templates where they could add new pages and select the template they need.
Solution
Zimma built the website into search-engine friendly HTML / CSS and then integrated the Zimma Content Management System. We added a template selector which determines the layout and sections of a page so they can easily update existing pages and add new pages with a template of their choice.