Website Build and CMS Integration
Client: Ganesh Retreats

Ganesh Retreats organise short weekend breaks in a beautiful English countryside setting to give you support, knowledge and life skills to take home with you.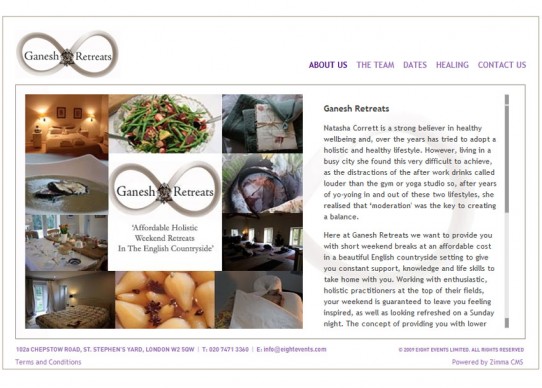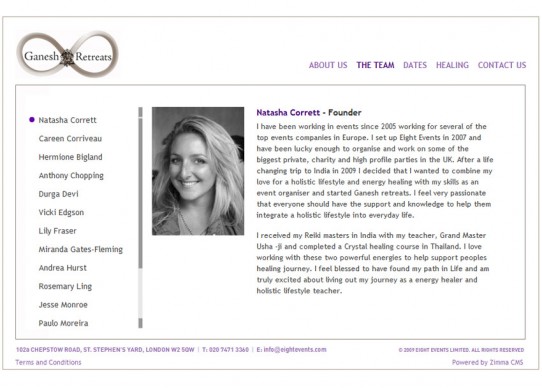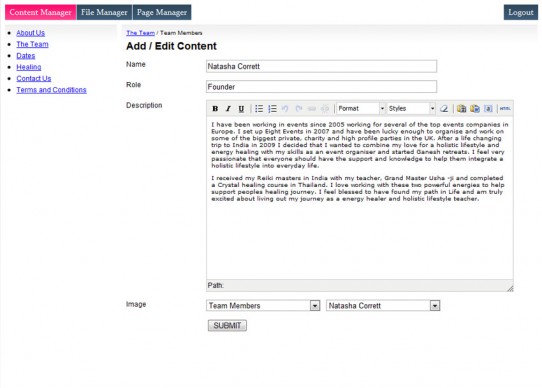 Requirements
Ganesh Retreats approached Zimma to build them a website based on a Flash website they had already had developed. They realised they weren't having much luck with search engines with their existing website and required a CMS facility.
Solution
We developed a HTML and CSS website powered by the Zimma CMS which can be found at http://www.ganeshretreats.com/. You can also find the website at the top of Google when searching ganesh retreats.