Holiday Booking System
Client: Hardcore Til I Die (HTID)

HTID organise hardcore raves up and down the country as well as clubbing holidays abroad.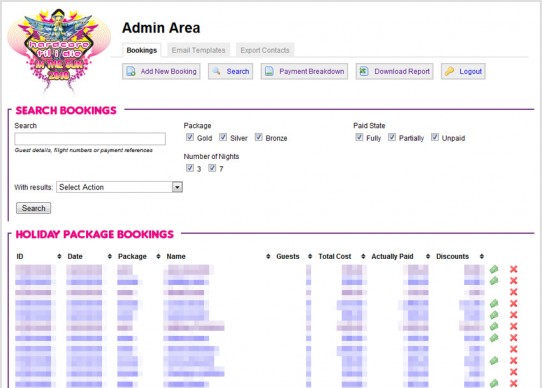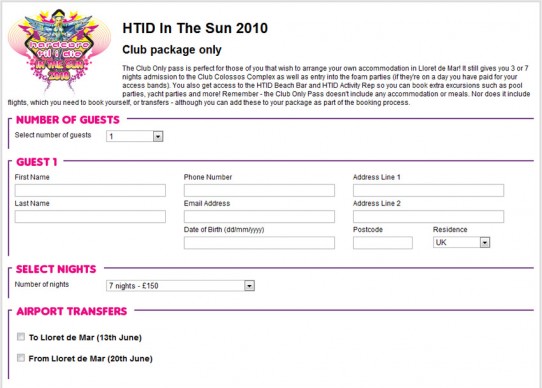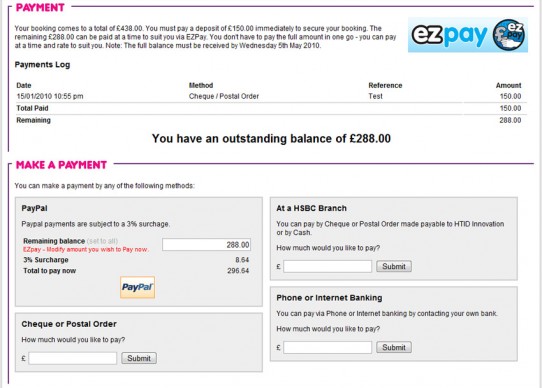 Requirements
HTID were in need of a booking system to manage all the bookings for the Summer holiday they organise each year.
They had a very tight deadline of two weeks to get the booking form up and running so their customers could start booking places.
The booking process has a number of options which meant the form needed to be very flexible to accommodate but it also had to be very simple so people didn't make mistakes.
Payment for the holiday can be taken by a number of methods including PayPal and payments can be made in parts as and when they please. There are also discounts for people who pay in full by certain dates.
The guys at HTID also needed an admin panel to search bookings, download reports and assign hotel rooms to bookings.
Solution
Zimma Web Development produced a fully functioning holiday booking system that is simple to use with all the required functionality.
The system is currently undergoing further development with new features including a hotel administration system.
Throughout the process we took care to make sure the interface was not only simple and clear but we also took care to make sure it fits with the HTID brand using their typeface and colours in appropriate places.