Ticketing Website Build
Client: TheTicketSellers

TheTicketSellers are an on-line ticketing agency who have been in the business of selling tickets since 1998. They sell tickets for a wide variety of events including student events, festivals, concerts, club nights, exhibitions, cinema and sports events.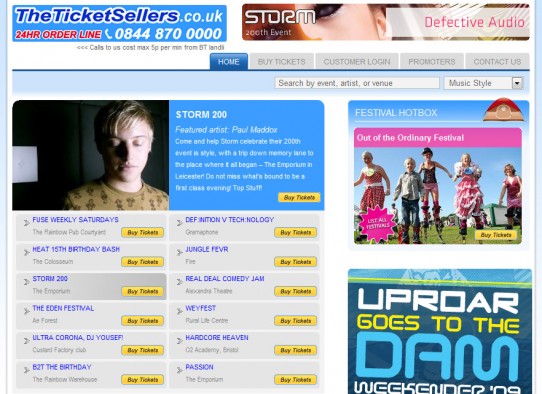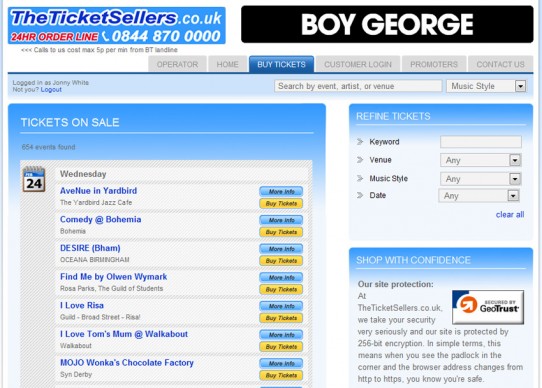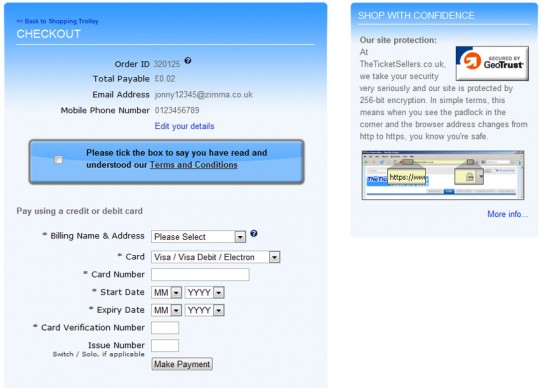 Requirements
A web development team to build an on-line ticket selling system as well as provide ongoing support and development to meet the needs of their clients.
Solution
Zimma Web Development have produced a fully functional, multi-user ticket selling system.
The website has login areas for customers, promoters, outlets and phone operators.
We have also developed a suite of add-ons including:
Predictive search feature which suggests events as you type.
SMS e-ticket delivery. Customers can have their e-tickets sent to their mobile by text message.
A seating plan tool so people can pre-book tickets for theatre or sports events.
An electronic PDA based e-ticket entry system.
We are continually working with TheTicketSellers and they are fast becoming one of the best ticketing agents on the web.
"Zimma have built us a flexible, reliable suite of online ticketing tools. Our promoters are always very happy with how quickly we can deliver innovative, new functionality."
Jimmy
TheTicketSellers.co.uk