Ticketing Software?
If you are a ticket agency, interested in becoming a ticket agency, or just want to sell tickets online then give us a call. We have a whole range of software solutions that will fit any budget, from online shops to barcode-scanning entry systems.
Call us on +44 (0)207 193 7027


Featured Projects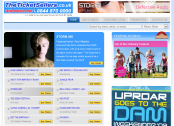 Client: TheTicketSellers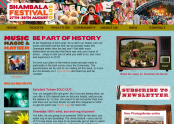 Client: Shambala Festival


Ticket Tailor, ticketing without booking fees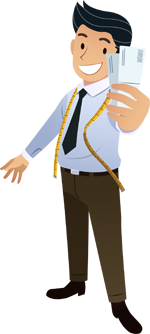 Zimma's new ticketing platform Ticket Tailor allows venues and promoters to sell tickets online without having to pay booking fees.
No booking fees on ticket sales
Unlike most ticket systems we donít charge any booking fees on ticket sales. We let you set your own booking fees if you wish which you get to keep.
White-label customisation
We can customise your ticket pages to look like your website. Customers will never know they have left your website and you donít have the hassle of integrating and hosting a complicated system.
Facebook integration
If you run a Facebook page then you know itís a lot of work keeping it all up to date. Add our Facebook app to your page and it will list all the events you have on sale with links off to tickets automatically.
Email and SMS E-tickets
Email e-tickets are customisable so you can include all your important event information. In addition you can send your customers SMS e-tickets direct to their mobile.


Latest from the Ticket Tailor Blog
What's the Event? What can we expect from Lisbon Beat Boat? The Lisbon Beat Boat is a series of curated boat parties, attracting a great crowd of people with renowned international DJ's on a huge†caravel in one of Europe's most … Continue reading →
With over 60 million users, WordPress is the most popular website content management system on the Internet. Many event websites are built using the platform, and it isn't hard to see why: With WordPress, you can install plugins for your … Continue reading →
Whether you're hosting a one-off music festival or a weekly club night, offering ticket sales via your website is a proven way to boost attendence. In fact, in this day and age, online ticket sales is something that your customers … Continue reading →
As an event planner, maximising ticket sales will always be one of your primary goals. After all, this is one of your major revenue streams that makes your event financially viable. If you've already met your ticket sales targets, well … Continue reading →
Content rules the Internet — it's powerful stuff. If you're looking to sell more tickets from your website, producing great content is a great place to start. This is why so many successful event websites run a dedicated blog. Now, … Continue reading →